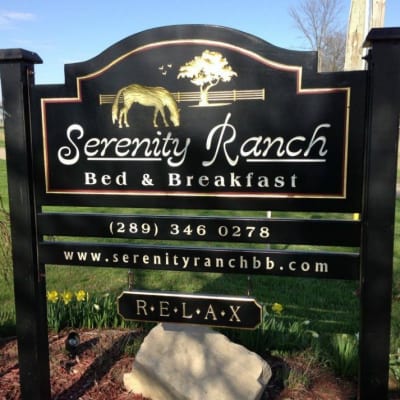 Welcome
The beautiful Award Winning Serenity Ranch is just west of the historic village of Ancaster, midway between Hamilton and Brantford. We are situated in a Greenbelt. Surrounded by farmlands, you are certain to discover the peace and relaxation that Serenity Ranch provides.
A Better Way To Stay.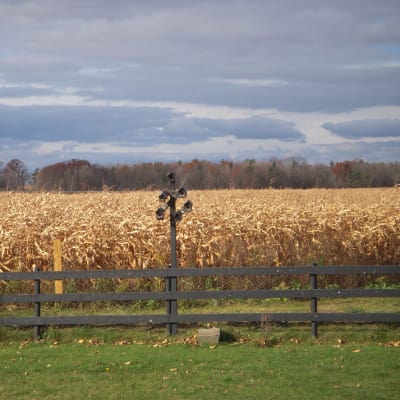 Ranch Life
Serenity Ranch Bed and Breakfast is a natural oasis retreat in Ontario's countryside. The property is situated on 2 acres, surrounded by farmland. Since we moved we have completely renovated and landscaped the property. We fell in love with the peace and tranquility of life here and know Serenity Ranch will provide you with a blissful escape for rejuvenation, romance, and pure relaxation.
A guest favourite at the ranch, is our beautiful pond and waterfall and observation deck. Lighting around the pond allows you to enjoy it well into the evening with a cup of coffee or tea available for guests at anytime. Our veranda is relaxing in warmer weather. The Ranch also has two outdoor wood burning fireplaces.
We offer laundry facilities at no additional cost. There is a separate guest kitchen for guests who want to prepare other meals. Each day at Serenity Ranch begins with a home-cooked country breakfast, using local ingredients and fresh organic eggs.
We strive to create and maintain a peaceful ambiance in guest rooms by using stylish furniture, pillow top mattresses with Egyptian cotton sheets, and Tiffany style lamps. Each room has a fridge stocked with complimentary water and beverages. A microwave is available in each room along with free popcorn. Private en-suite full bathrooms are fully stocked.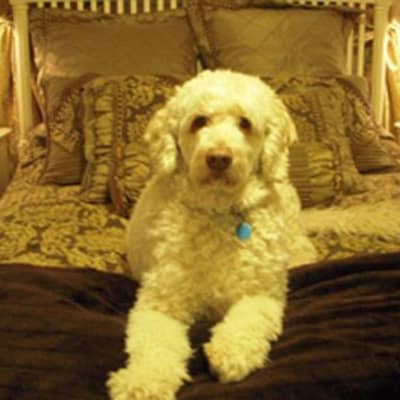 We Are Dog Friendly
Serenity Ranch welcomes most dogs.
Shelby, our Golden Doodle, is an essential member of the Serenity Ranch team.
Certain dogs cannot be welcomed to Serenity Ranch. Guests must call for details, if they wish to bring their dog.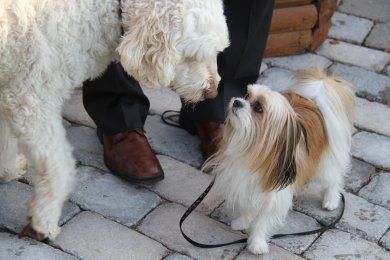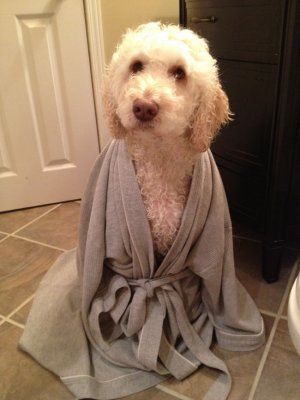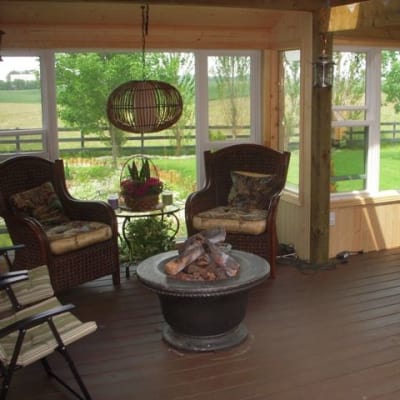 Relax and Recharge
At Serenity Ranch we want to pamper you and help you achieve that feeling of relaxation and contentment. We have a very private sunset cottage with gas fire.
Perhaps you'd like a glass or two of wine.
There are private firesides such as the Sunset Cottage,where you can sit and chat late into the evening without disturbing other guests.
Although the sunset cottage is private and offers seclusion, our front wraparound veranda is equally inviting. Our gardens are tranquil and the waterfall at the pond is soothing. Sit and enjoy the pond from our observation deck.
The Serenity Center
Our lounge, with its natural gas fire, 70 inch flat screen TV with Bose surround sound system and plenty of recent movies is just the place to relax with other guests. This area can easily be changed into a conference facility for up to 20 guests.
With its abundant natural light, the lounge is also ideal for hair and make-up with room for up to three stylists .. Our wedding parties love it.